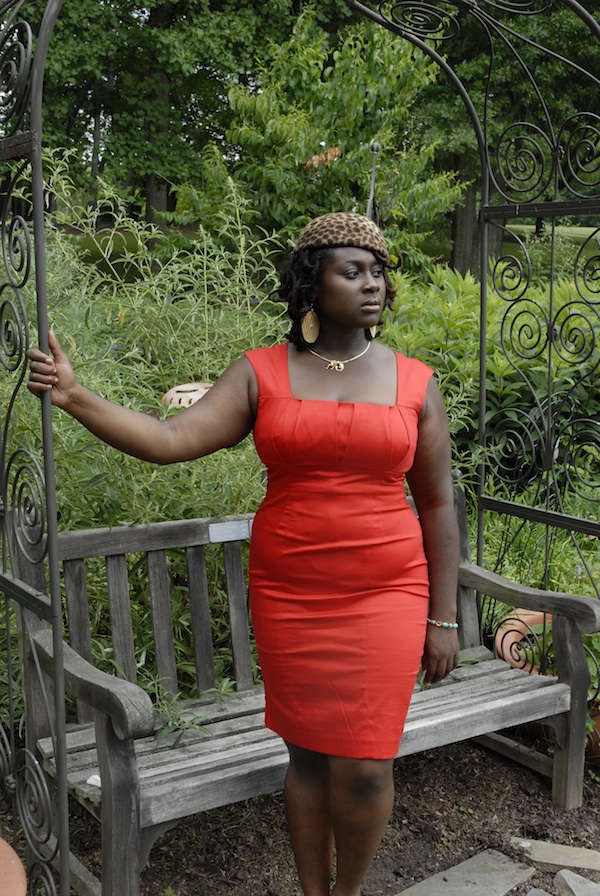 Hey there- my name is Evelyn. I am a Soul Counselor that helps  you to transcend your own BS so that you can heal, answer your calling, move forward and masterfully create and lead in life, at work and in business. I do this by using my gift as an intuitive channel for spirit, my skills as a certified professional coach and my 16 years of experience building people, businesses, and communities. Don't let the "woo" fool you. I have the knowledge, experience, tools, insights and wisdom to help you get from where you are to where you want to be.
Other aspects of my identity: I'm Ghanaian American (go Black Stars).  Truth, Light, Connection, Freedom, Liberation, Sovereignty and Intuition fuel me. I'm one person, of many, who is trying to do my part in bringing more light to the world.  I have been blessed with the gift wisdom, powerful guides (human and spirit form), a powerful voice and real life experience. I bring this hard-earned wisdom of personal power to women around the world in an attempt to create the space for healing and to be healed, and to observe and build community. My favorite superpower is that I am able to help people "decolonize their thoughts and their spirit" so that they can change their mind about their life's possibilities. My true superpower is that  I communicate with Spirit and create the space for you to heal. 
I speak about the concept of purpose a lot, so it's only fair that I share mine:  "My life's purpose is to acknowledge, accept and embrace my divine power, consistently remembering who I really am so that I can live joyously, masterfully, consciously and whole heartedly. By standing in my divine power, I experience freedom, liberation and sovereignty and I encourage others to do the same."
In short, my life's purpose is to remember who I really am, and help others to do the same.
On top of my spiritual wanderlust, I have the earth-bound experiences & credentials that give me the foundation from which I work. I am a certified coach and an Energy Leadership Index- Master Practitioner through IPEC. I have developed, taught & led numerous classes, seminars, retreats, courses and workshops on entrepreneurship, financial wellness and coaching- impacting hundreds of women leaders, healers and entrepreneurs.
P.S:  as a practitioner of life and Spirit, Mystic Genius is a calling, a ministry and a platform that allows me to  impact and create space for women who are struggling in the ways which I struggled throughout my life. My aim is to make spirituality and consciousness accessible to anyone who is ready for a transformative approach to life and who is ready to tap into their spiritual mind to deal with and heal many of life's most pressing challenges and issues.
Until I engaged in my spiritual path and made consciousness a practice, life was troubling and empty.  On the outside, I seemingly had it all together. Education, job, upwardly mobile, confidence etc. But on the inside, I was a sad and depressed mess. I wanted more and knew that I was supposed to be doing more but I did not know what the "more was". Couple that with the identity issues, having spiritual gifts that I had no clue as to what they were or what to do with them, and a whole bunch of other life confusion, the years between 1988-2004 were a trying time to say the least. (2008 to 2015 were even more trying but more on that later….)
In 2002- through a beautiful series of events, I fell firmly onto my spiritual path. It was then that I started to remember who I really was (a divine being) and for the last 15 years, have made it my mission to delve more into my divine self on a daily basis.  Mystic Genius is the physical expression of my own healing journey and my life's work of being a healer and a Spirit Whisperer. Use the blog as a virtual personal and spiritual development incubator and life accelerator. I invite you to feed your soul and get nourished while you are on your path of becoming your sacred self.  Check out the videos, join a call and sign up for my periodic emails. When you are ready, consider working with me in a private or a group setting.
Formal Bio:

Evelyn Bandoh, Coach, ELI-MP, of Mystic Genius is one of the SBA's 2012 Women in Business Champions and is a Creator, Messenger, and Guide for Creators  who are spirit led, truth speaking and action taking. Evelyn equips you with the tools necessary to hear and answer your calling so that you can move forward- period. She is gifted at removing  blinders in order to help you clearly see the obstacle that is right in front of you so that you can move into action. By working with Evelyn, you will stop going crazy in life, at work and in business-allowing you to be who you are, answer your calling and transform the world on purpose.
Sometimes you need a shift in perspective. And sometimes your barriers require confrontation and healing. Holding the firm belief that you can't step over your personal barriers and move directly to success, Evelyn will coach and guide you on how to "manage your middle so that you can master your life".
Whether you're frustrated with how you're showing up in your own life, or stuck at a certain phase in your business, Evelyn will help you focus on what you want, get clear on your vision, and then look for the synchronicity that already exists all around you. Evelyn's rare brand of teaching and spiritual coaching opens you up to life's potential so you can see and own your life's possibilities- because your life is already perfect as it is.