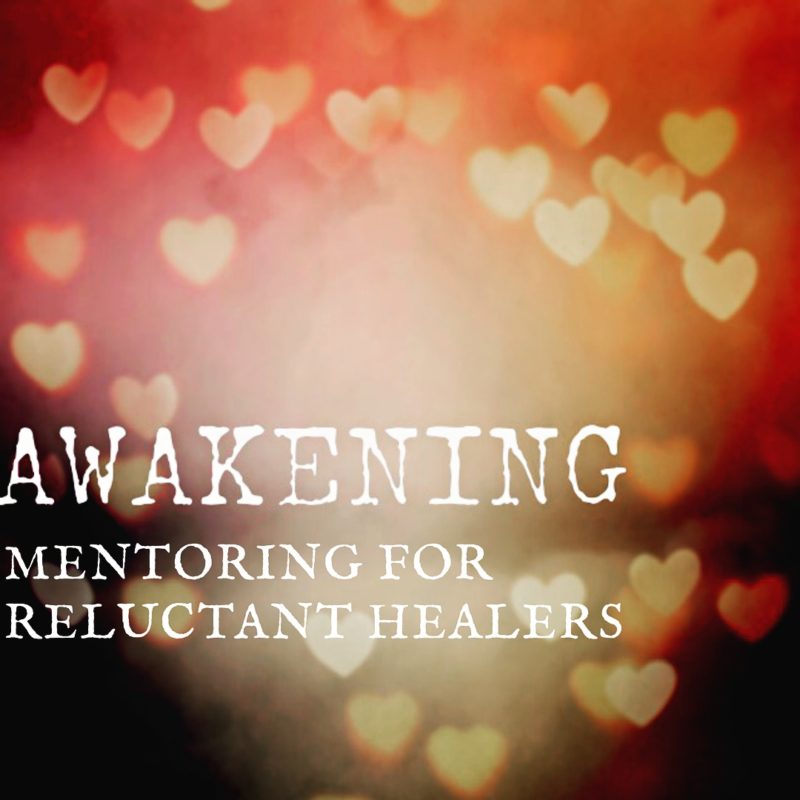 Note: Join me for a free Awakening session on Thursday, 9/21 @7pm. We'll be meeting online via Zoom Meetings. Even if you can't make the live meeting, if you register, you will be emailed a link to watch the replay.  Register Here
***
AWAKENING
Noun:
(1) An act of waking from sleep
(2) An act or moment of becoming suddenly aware of something.
Adjective:
(1) Coming into existence or awareness.
You May Be A Reluctant Healer if:
You know that there is more to your life "than this"
You have a hard time moving forward in life
You know what needs to change in your life but you consistently don't do it
You can't seem to escape the patterns that keep you stuck
You feel like there is something wrong with you
You procrastinate on implementing divinely inspired ideas that could help a lot of people
You have suffered and feel compelled to make meaning out of your suffering
You hold on to dead relationships
You feel compelled to fix all the things
You know that you are spiritually gifted, but don't know how to use and/or you are scared of your gifts
You help your friends + families solve their problems ALL THE TIME, but you can't seem to get your own life together
You want to live a life of deep service, and feel anxious, tense and unfulfilled because you are not doing so
You have a deep, unyielding drive to "make the world a better place"
You are called to be a healer but are resistant to moving forward…for reasons
If you answered YES to at least three of these things, then Welcome. You are waking up and you are in a space of confusion. The good news? There is nothing wrong with you. Even though feel confused, you ARE clear on one thing: How you have been living is not in alignment with who you REALLY are and you are ready to get in formation with your higher self.
Awakening is a process that will have you feeling left of center. You're questioning things and those questions unnerve you. You have a deep KNOWING that there is more to life "than this", but you're not sure how to get it. Seemingly all of the sudden, what once satisfied you now leaves you anxious, exhausted and unfulfilled.
The crazy part of all this is that you will awaken more than once in your lifetime. As you elevate your consciousness, you will awaken to the "new to you" at every turn. It's glorious and it's scary, and here's even more good news: You are not alone and you don't have to do this alone.
Enter Awakening.  A new mentoring group for Reluctant Healers born out of demonstrated need for support that will help guide you back to your unique center. A light-filled mentoring group to answer your questions on awakening, to share some tools to help you through the process, to help you own your power, magic and gifts, and to create community so that you don't feel so weird and alone. Why? After continuously getting the same questions related to healing and awakening to one's path, Spirit nudged me to create this group to help others. This is what listening and aligned action look like.
About Awakening: Mentoring for Reluctant Healers. Round 1 of the mentoring group will run for 5 weeks. We will meet weekly for 1.5 to 2 hours over video chat. You'll also be invited to schedule a one on one intuitive reading + coaching session with me. Each weekly gathering will have a theme, but the agenda will be flexible enough to encourage group dialogue and healing. I'll also share messages from Spirit as they come.
How Do I Benefit From This? Participating will show you that you are not going crazy, you are evolving. With my guidance, you'll have the space to explore this new territory with support. You'll also build community with like-energy people that you can stay in contact with long after the group ends. As a group, we'll be exploring questions such as:
What's my purpose AKA why the hell am I here?
How come I feel so anxious and "crunchy" all of the time?
How come I know things about people that I should not know?
Am I really communicating with Spirit?
What's driving my deep desire to help people?
How come everything feels so toxic?
How come I can feel what other people are feeling?
How do I keep people from sucking the life out of me?
Why are my relationships falling apart?
How do I stand my ground?
Who are my angels, ancestors and guides?
How do I ground and protect myself?
What is intuition and how can I develop mine?
How do I meditate?
I hear, feel, sense, see and smell things BEFORE they happen. What does this mean?
And other questions as they come up.
At the end of the 5 weeks you will be able to:
Still your mind so that you can hear messages and guidance from Spirit;
Recognize & interpret the "signs of life" and messages from Spirit;
Better know who you really are;
Maintain your center and spiritual grounding;
Deal with your shifting relationships: and
Decide how to move forward with your healing gifts.
Who is the group NOT for?  We all know that everything ain't for everybody. This group is not for you if:
You are in financial dire straits. Please take care of yourself first.
You are substituting spiritual healing work for therapeutic services. Please take care of yourself first
You are not ready to take full responsibility for your life.
You are more religious than spiritual.
You still need convincing of your spiritual gifts, or that this "spiritual stuff is real".
You cannot commit to the time investment.
The words on this page do not speak to your soul.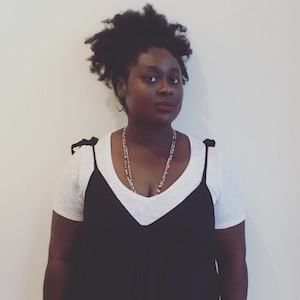 About your Mentor + Guide: Hi! I'm Evelyn and I'm here to help you along your awakening journey. In my old life, I was an overachieving professional who won awards, raised millions of dollars, helped create and grow small businesses and trained and coached hundreds of leaders. Even though I was a professional powerhouse, I was struggling because I did not honor my spiritual gifts until one day Spirit gave me an ultimatum (I'll share more about this ultimatum in the Meet & Greet). In my awakened life, I am a Writer, Spirit Medium, Core Energy Healer, Healing Guide and creator and host of the Mystic Genius Podcast. When I am not delivering divine messages from Spirit, I am helping other reluctant healers to HEAL by using my gifts as an intuitive channel for Spirit, my skills as a certified professional coach, and my 17+ years of small business and community development experience. My purpose in life is to remember and be who I really am, and my calling is to help others do the same.
My healing journey and experience spans 15+ years and it's still going. I tripped onto my path of Awakening at 23 years old and would be lying if I said I never looked back. This shit is hard, and sometimes "not knowing" is ideal. What made and still makes this path doable is the fact that I have mentors, support and guides to help me along my journey. What makes me able to help you is that I know this walk, because I live this walk. I know what it's like to have gifts and be called to use them but not know how. I know what it's like to feel lost, alone, misunderstood, called all sorts of names, be told that you are "too sensitive", "too intense" and "too much". I have been through many trials and tribulations due to awakening and I'm still here to talk about them. Most importantly though, I am ready to share my lessons learned from the trials, tribulations and tests of life to help you better navigate your own journey.
AND! I'm not just using my personal experiences to guide this group. Not only do I use my divinely inspired abilities, I use my training and experience as an Energy Leadership Index Master Practitioner and Certified Professional Core Energy Coach and to heal and lead. Over the course of my professional and healing career, I have facilitated the transformation of hundreds of people. I've developed, trained, coached, mentored and facilitated transformational environments for federal government agencies and some of the largest community development nonprofit organizations in the United States. In 2012, I received an award from the United States Federal Government for my coaching, mentoring and support of emerging women entrepreneurs. Suffice it to say, I know what I'm doing. But don't just take my word for it. Here are some words of praise from a few of my private clients.
"I've known that Evelyn possessed keen business insight, so when she started her personal development work I was right on board. Evelyn's questions got right to the meat of some of my life challenges and she provided tools to think about them differently. Would certainly work with her again! -Shonda G, University Professor

"Evelyn Bandoh of Mystic Genius is an incredible listener and life coach. She is patient, thoughtful, and provides sound feedback. Evelyn provided me with counseling during a period of transition for my business and I am eternally grateful. Her words of wisdom still ring true to me today". -Elaine Mensah, Elaine Mensah, Inc
"I met Evelyn at a turbulent time in my life. I was living in Thailand, and working a job that was destroying my spirit. From the moment I sat down with her, I felt like I was with someone I could immediately trust. Her reading was completely spot on – it was as if she had a window into what had happened into my past and what I needed to work on at that moment." – Jade Branion, Creative Producer
"I met Evelyn during a time of personal transition and was in need of intense healing. I could feel her light radiating whenever I was around her and witnessed her gift at work one night in the middle of Thailand. I had a wonderful experience and would highly recommend you start the conversation."- Ciara Bird, Creative Director

"I didn't want my mini session with Evelyn to end. She gave me some great info about where I am and where I need to focus moving forward. It was helpful watching her speak to my spirit guides. I've been told that I have a lot and she was definitely getting lots of energy from them. I highly recommend her for intuitive coaching and as a psychic-spirit medium."- Hadiya W, Art Director
"When I was going through a difficult time in my business in life, I had a session with Evelyn. Her sessions are life changing! I've been in such a solid place ever since that reading in my life and biz thanks to Evelyn Bandoh's intuitive coaching."  Bonnielee Cuevas, Spiritual Healer
My life's work is to help you elevate your consciousness so that you can heal and transform. Healing work for me is not only mystical and magical, it's downright practical, and my aim is to make it more approachable. I'm of the belief that we need more "healers" in everyday spaces doing light work. If you are vibing with my words, and you're ready to remember and be who you really are, then Awakening is the group experience for you.
What Are The Logistics?
Each Mentoring Pod will contain no more than 6 people (including myself).
Pods are filled on a rolling basis until capacity is reached.
Pod 1 will meet on Mondays at 7pm from October 17th to November 13th (5 meetings)
I will add a second Pod to meet on Thursdays at 7pm, if the need arises
All participants get a private one on one intuitive reading + coaching session with me
All meetings are conducted via Zoom Meetings (Zoom.US)
All details will be sent directly to registered members of the group
The Fee: The fee to take part in the mentoring group is $325 US per cycle. Payments must be made in full prior to the first group meeting. When you click on the registration link, you will be taken to my client booking page. Enter your details and make your payment. Once I approve your registration, you are confirmed.
Payment Plan: I'm also happy to provide a payment plan for those that need it. It's simple to set up. Send an email to evelynAT mystic genius DOT com to set tis up. Upon approval of your registration, you will receive an invoice from PayPal.com, that will allow you to make incremental payments. Please note however, that your fee must be paid in full prior to the first session on October 16th, 2017.
Remember, I'm keeping the Mentoring Pods small (no more than 5 or 6 people plus myself), for maximum support. If this feels like the right opportunity for you, I urge you to register sooner than later to guarantee your spot.
Note: If you would like to gift a registration to someone in need, please email evelyn AT mysticgenius DOT com to work out the details.
What Happens After I Register? You will receive a series of emails welcoming you, asking you to sign and return your participant agreement, and email sharing the logistics of our weekly video meetings.
Does this feel like a great fit? If so (1) Read the Terms + Conditions and (2) Register for Awakening.
**Registering for the Awakening and making payment means that you accept the terms and conditions as stated. Please read these terms carefully as your registration is non-refundable.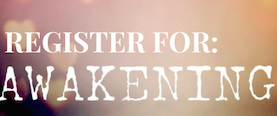 Still undecided? Join me for a virtual meet and greet and Q&A session on Thursday, September 21st at 7pm to determine if Awakening is right for you. Register Here